RealTAG™ for Agent and Brokers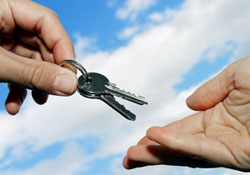 Know Your Prospect. Gain Your Edge
As a REALTOR®, you know that having the right combination of marketing and technology is a critical piece of your business. Whether you buy real estate leads, generate referrals via the Internet, or use some other real estate marketing plan, identifying the right buyer or seller is the key.
What you need is a tool that can save you time, money, AND increase your closed transactions, all for a reasonable cost.
Introducing RealTAG™ for Agents and Brokers
With only a prospect's name, address, and zip code RealTAG™ Agent and Broker delivers a complete, easy to understand qualification report on your prospect in real time.  RealTAG™ enables you to quickly and efficiently identify clients (buyers and sellers) that can turn into closed transactions.
RealTAG™ Advantages:
Qualifies prospects for estimated income, equity, foreclosures and more.
Delivers the property value of their current home using a market leading AVM solution.
Identifies high likelihood buyers and sellers with our proprietary scoring models.
Automatically sends a competitive market analysis to the prospect via email
Prospect potential listings with RealTAG's™ easy to use interface.
Identify which prospective buyer is the most qualified for your client.
Works with any real estate leads source, and includes full reporting.
Quickly identify real estate investment targets
Automatically generates Comp's report on the neighborhood.
Generates and sends a mortgage lead to your lender partner.
Focus' your attention on prospects that CAN close.
Add in a robust lead tracking system, (with export capabilities), reporting, and the option to automatically send mortgage leads to your lender partner, and we think you'll agree that RealTAG gives you the competitive edge you need to succeed.
Get started with RealTAG Today!

Features and Benefits

Available in
RealTAG™
Available in
Zillow ® etc.
RealTAG™ provides information that is both highly accurate, as well as unavailable elsewhere:  
Verify home ownership
Identify the homeowner(s)
When did they buy, and how much did they pay?
What is their likelihood to buy / sell
What is their estimated household income?
What is the current value of their home, using a high value AVM solution
What is their equity position?
What loans are against the property?

(date & amount)

What is the home's size, spec's, tax and school district?
What are the recent sales in the area?
Check for foreclosure on the property
Check surrounding neighborhood for foreclosures
Provide an easy to use "light CRM" to capture prospects
 
Sell Smarter, Make More Money for as Little as 35¢
RealTAG™ is the most cost effective tool on the market today.
Call us at 877-245-3237 to learn more, or start your account online today!
| | | |
| --- | --- | --- |
| RealTAG Real Estate | Set Up Fee | Monthly Cost Per Agent |
| Single Agent | $50 | $35 |
|   | | |
Get started with RealTAG Today!